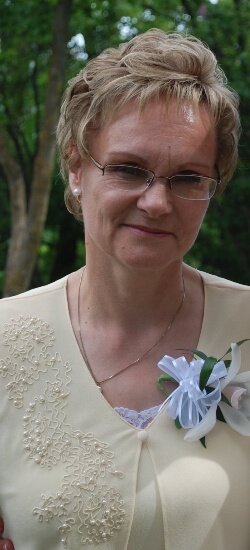 Obituary of Belinda D. Walsh
Please share a memory of Belinda D. to include in a keepsake book for family and friends.
It is with great sadness the family of Belinda Doreen Walsh of Spanish Room, NL announces her passing, surrounded by her family, at the Burin Peninsula Health Care Centre on June 23rd, 2022, at the age of 69 years.
Leaving to mourn husband Edward Francis Walsh of 42 years; Daughters Stefanie Trudy Jackson of Calgary, AB and Megan Danielle Easton of Edmonton, AB; son-in-law Clinton Jack Easton; grandchildren Milo Xavier Easton and Eleanor (Ellie) Amelia Wren Easton; brother Jesse Boyd Holloway; sister-in-law Rebecca Viola (Judy); niece Kyla (Baker); nephews Jason and Byron; her "spiritual" Brothers and Sisters in the Marystown Congregation of Jehovah's Witnesses and Worldwide Brotherhood; her coworkers at the Marystown Canada Post Office where she worked as a Rural & Suburban Mail Carrier for over 20 years; plus many other friends she made over the years in her ministry and personal life.
Thanks to Dr. Rorke at the Dr. H. Bliss Murphy Cancer Centre in St. John's, NL. Special thanks to Dr. William B Moulton in Marystown, who has been Belinda's family Doctor for 38 years. Thanks also to Dr. Omar, who helped Belinda during her many visits to the Emergency Room at the Burin Peninsula Hospital. Also, special thanks to the nurses at the Burin Chemotherapy Ward who helped Belinda with her many treatments since being diagnosed with Stage IV Colon and Liver Cancer on October 30th, 2019. Thanks as well to the many nurses in the Medicine Ward at the Burin Peninsula Health Care Centre who helped Belinda and her family when she was admitted to the hospital for the final time on June 12th, 2022.
Predeceased by parents Clayton Thomas Holloway and Gertrude Nora Holloway (Peddle) and sister Gloria Holloway.
Belinda was hard working and full of life. She enjoyed gardening and handiwork and had a special love for sewing. However, few knew she was a talented sketch artist—a skill she passed down to her children and grandchildren. Her daughters have fond memories of watching various baking/cooking, home makeover, and home building shows with her. Most importantly, they inherited her love of having dessert with every meal.
She also had a very special love for preaching about God's Kingdom. She spent many years as a teen and young adult as a full-time pioneer. She maintained her faithful service her entire life, including during the years after her diagnosis, through letter writing and phone calls. Belinda also had a strong faith in the hope for those who died. Knowing her cancer was terminal, Belinda did not fear death. She believed the words of Jesus recorded in John 11:11–14 about Lazarus. Jesus compared Lazarus's death to "sleep." And in the future, Belinda would, under God's Kingdom Rule (Matthew 6:9, 10), share in the fulfillment of John 5:28, 29: "Do not be amazed at this, for the hour is coming in which all those in the memorial tombs will hear his voice and come out, those who did good things to a resurrection of life." She would then enjoy life the way Jehovah God originally intended mankind to do where there will be no more war, crime, violence, sickness or death—living forever on a peaceful paradise earth.
Belinda will be fondly remembered by all she knew for her kindness, lightheartedness, and willingness to help in any way she could.
In keeping with Belinda's wishes, cremation will take place.
Funeral Service will take place Sunday, July 3rd, 2022, at 3:00 p.m. at the Kingdom Hall of Jehovah's Witnesses at 116 Ville Marie Drive, Marystown, NL, and via Zoom Video Conference for those who cannot make it due to various circumstances. Please click on the tab for Belinda's Funeral Service
Funeral arrangements are entrusted to Serenity Funeral Home, Burin. "We Listen, We Learn, We Walk With You."
In honouring the Families wishes we ask that you do not share on Social Media.