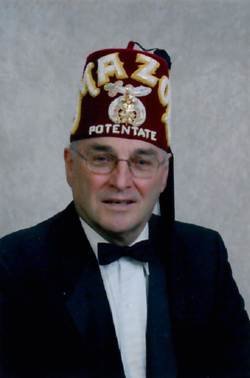 Obituary of Frederick David Snow
Frederick David Snow April 26, 1942 ~ April 24, 2019
Passed away peacefully at the Burin Peninsula Health Care Center on April 24, 2019 with his family by his side, Frederick David Snow of Lewin's Cove at the age of 76 years. He is survived by wife Kay Moulton; daughters, Charlene Steacy (Jim), Sonya Snow, Jo-Ann Sherwood (Dwayne), and sons, David (Leslie), Bruce (Carole), grandchildren, Adam, Andrew, Kyle, Nicholas, Keeley, Liam, Émilie, and Christian, as well as siblings, Ron (Sharon), Bill (Mary), Chris (Carie), Dean (Jean), Tony (Agnes-Marie), Shawn (Jill), Barbara (Dan), Brenda (Jerry), Susan (Stan), Diane (Gord), Betty-Lou (Tom), Annette, brother-in-law Wavell (Mary), sisters-in-law Veva and Shirley (Joe), as well as many other loving family members and friends. He was predeceased by his parents Lloyd and Evelyn Jean (Nee Bennett), sister Mari, nieces Katie-Lynn Snow, and Lori Leigh Cahill. Fred was a dedicated Freemason and past Potentate of the Mazol Shrine Temple.
Family will be receiving visitors at Serenity Funeral Home in Burin, from 2 – 4 pm and 7 – 9 pm, on April 25th and 26th.
A memorial service will be held at the Serenity Chapel at 10:30 Am on Saturday, April 27th, 2019.
In keeping with Fred's wishes cremation will follow after the funeral service.
In lieu of flowers memorial donations can be made to Mazol Temple Transportation Fund or Hope United Church in Lewin's Cove, or a charity of one's choice.
All who knew Fred will remember a caring volunteer, and a good-humored friend who could share a story and a laugh. He will be dearly missed.
Funeral arrangements entrusted to Serenity Funeral Home, Burin "Because We Care."