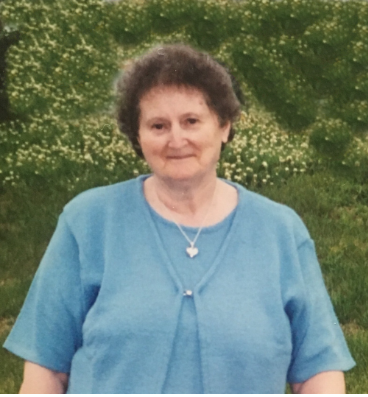 Obituary of Mary Brushett
It is with great sadness the family of Mary Frances Brushett of Creston North announces her passing at Burin Peninsula Health Care Center on Saturday July 7, 2018 at the age of 84 years.
Leaving to mourn sons George Ernie (Joanne) of Creston North, Gary (Linda) of Grand Bank and Jeffery (Lorna) of Creston North; daughter Ann Forsey (Nathaniel) of Kingston, ON; grandchildren Chris, Melissa, Andrew, Justin, Jamie, Ashley, Robyn and Hannah; great grandchildren Julia, Jacob, Lilly, Jesse, Jack and Parker plus a large circle of other family and friends.
Predeceased by husband George, mother Frances Hodder, grandparents MaryAnn & Steven Hodder.
Resting at Serenity Funeral Home, Sunday 7-9PM and Monday 10AM to 12PM, 2-4PM and 7-9PM.
Funeral service to take place from Pentecostal Church, Creston North Tuesday, July 10, 2018 at11 AM with interment following at Pentecostal cemetery, Creston North.
In lieu of flowers donations may be made to The Merge, Marystown.
Funeral arrangements entrusted to Serenity Funeral Home, Burin.