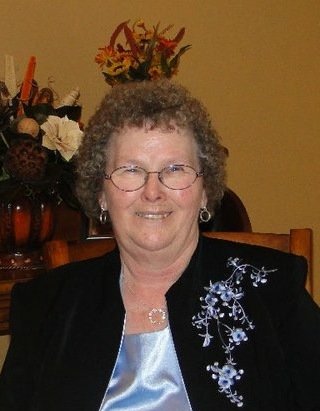 Obituary of Albertha Bennett
It is with great sadness the family of Albertha C. Bennett of Port au Bras announces her passing at U.S. Memorial Hospital on Friday, March 31st, 2017 at the age of 79 years.
Leaving to mourn with loving and precious memories sons Gordon of Mississauga, ON, Jeffrey of Port au Bras and Peter (Tina) of Brooks, AB; daughters Marjorie Lundrigan (Eric) of Little St. Lawrence, Debbie Penney (Frank) of Burin Bay Arm, Sheila Reeves (Eric) of St. Lawrence and "special daughter" Shannon Power (Corey) of St. John's; grandchildren Hughie, Ernie, Erica, Stephanie, Steven, Christopher, Donald, Charity, Brianna and Nathan; great grandchildren Ashton, Aiden, Maria, Toni, Tori, Avery and Dalton; sisters Olive, Marie Baker (Clyde), Sharon Moores (Charlie), Marilyn Hollett (Sammy), Marion Pardy (Bill) and Daphne Pardy; brothers Ephriam Pardy, Clarence Pardy (Rosie) and Harvey Pardy (Madonna) plus a large circle of other family and friend.
Predeceased by husband Samuel Gordon, sister Elizabeth Pardy and brothers Charle and Samuel Pardy.
Family Visitation on Friday from 5-9pm.
The Bennett family will be receiving visitors on Saturday, Sunday from 10AM-9PM and Monday from 1PM-9PM.
Funeral service to take place from St. Andrew's Anglican Church , Port au Bras on Tuesday on April 4th at 2pm. In keeping with her wishes cremation will follow.
Inurnment taking place on Monday April 10, 2017, 1PM at St. Andrew's Anglican cemetery.
Flowers gratefully accepted.
Funeral arrangements entrusted to Serenity Funeral Home, Burin.