Funeral and Memorial Services
Our funeral home offers a variety of funeral services including traditional funerals, direct burials and cremation. Our professional staff with years of experience will work hard to deliver you the highest quality service. The following list includes many of the funeral services we offer; however, if you need something that is not on the list below, please call us and we will do our best to meet your needs.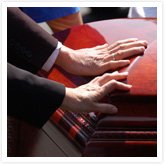 Funeral Services
Gathering with friends and family gives everyone the opportunity to share memories, express emotions, and find comforting support. Whether you choose burial or cremation; whether you select a formal funeral or a more relaxed memorial service, the need for acknowledgment of the loss with family and friends is ever present. We can help you create a unique meaningful ceremony to express the genuine individuality of your loved one.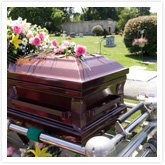 Burial Services
If burial has been selected, usually any ceremonies we design revolve around the casket being present. You can choose to follow tradition, with a viewing, and then a funeral service in a church or memorial chapel. Or you could decide to have a more relaxed service, even in your family home.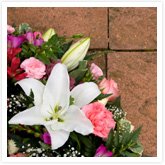 Cremation Services
Cremation only refers to the manner in which you or your loved one has chosen to deal with the physical remains. We want you to know that this decision doesn't limit the ways you can honor your loved one's life. We heartily suggest that you have a funeral or memorial service, because your need for such a healing experience is not lessened by the decision to be cremated. Again, the options are limited only by your imagination. We hope that you will contact us to discuss the wide variety of celebratory options open to you.