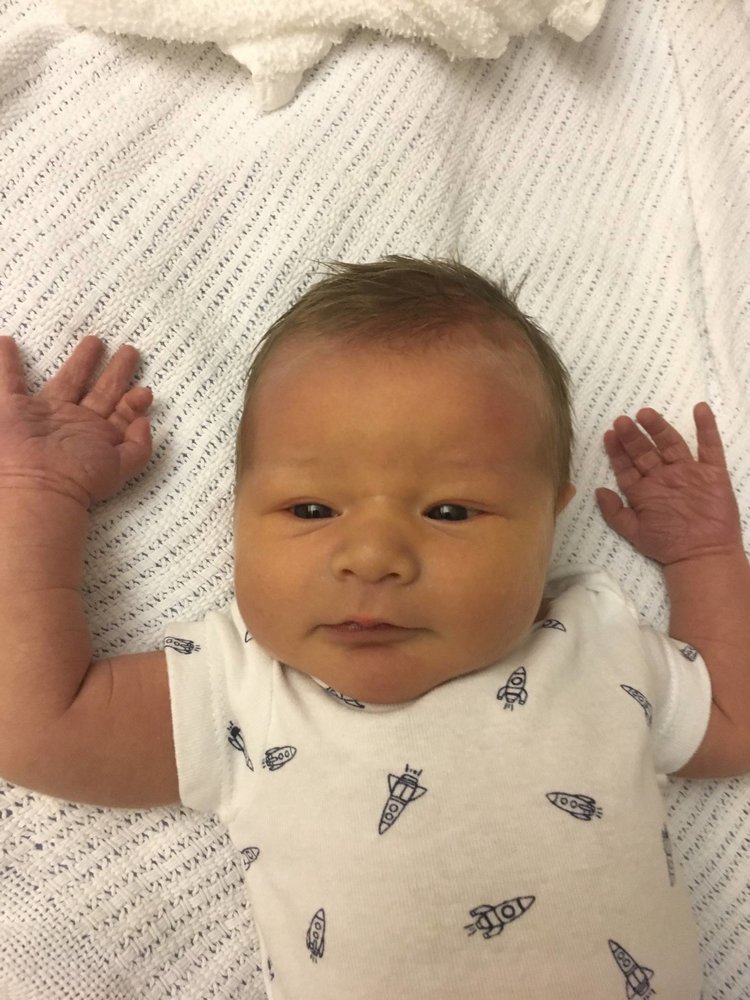 Obituary of Baby Drew Keeping
Just 3 days after coming into the world, Drew Donald Keeping passed peacefully away in his mom and dad's arms at the Janeway Hospital, St. John's on April 18th, 2017.
Cherished son of Shelley and Ian Keeping; precious grandson of Joyce and Terry Moulton and Yvonne and Lyman Keeping; beloved great grandson of Belle Moulton, Martha Keeping and Ida Power; dear nephew of Deanna Moulton (Jordan) and Elliott Keeping plus a large circle of other family and friends.
A private family funeral service will take place at Serenity Chapel, Burin 10am on Friday, April 21st, 2017. Drew will be interred alongside his loving great grandfather Donald in Grace United Cemetery, Winterland.
"Sometimes the smallest things take up the most room in your heart."
Funeral arrangements entrusted to Serenity Funeral Home. "WE CARE."